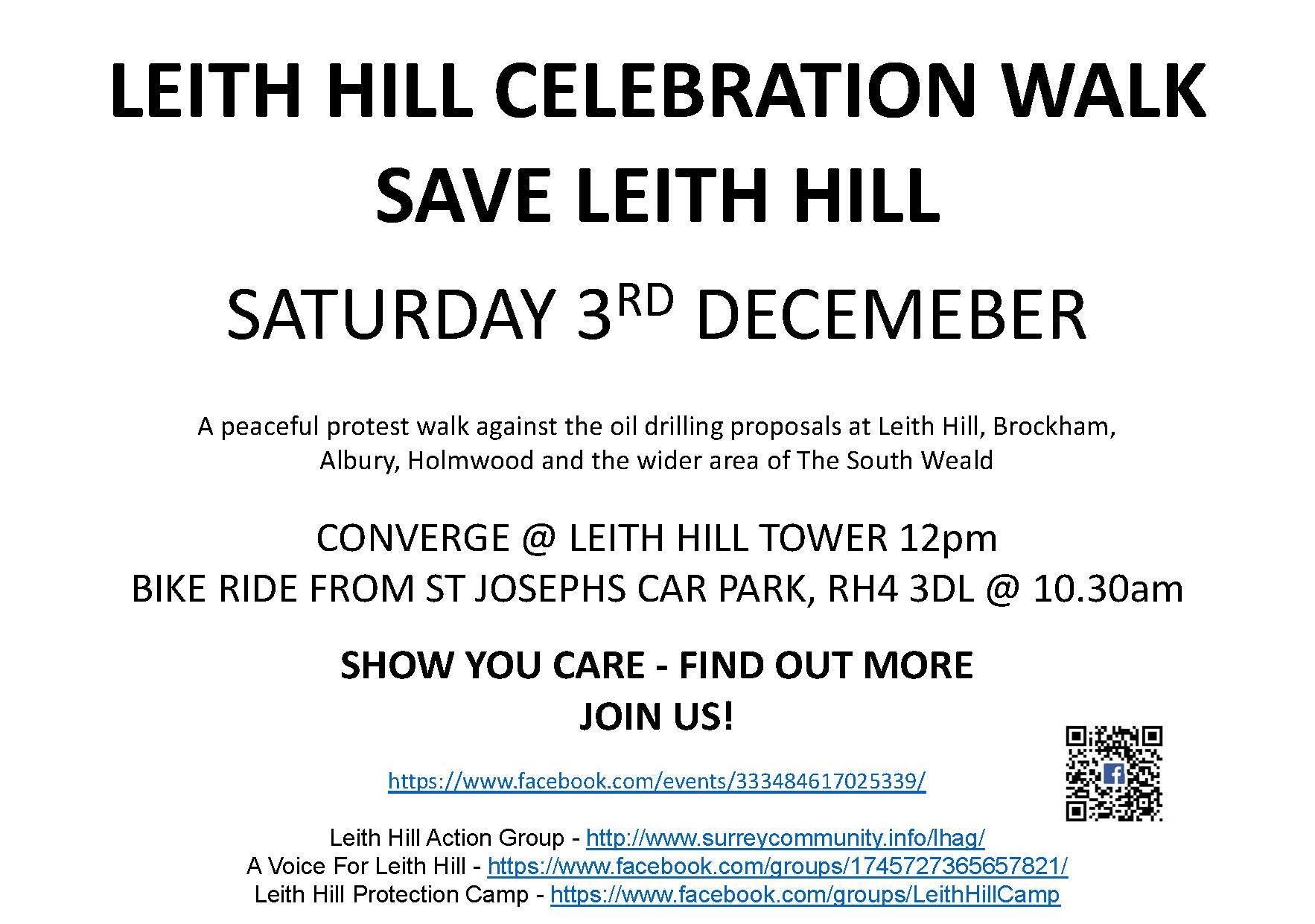 Meeting places for the Leith Hill Celebration Walk
St Joseph's Church, Falkland Grove, Dorking, RH4 3DL: Cyclists meeting at 10.30am to cycle up Coldharbour Lane and walk to the tower.
Starveall Car Park, Leith Hill Rd, Dorking, RH5 6LU: A family friendly route, with walkers meeting at 10.15am and departing at 10.30am. It is suitable for small children, buggies and older people looking for a gentle walk.
Friday Street, Dorking, RH5 6JR: Walkers are meeting at 10.30am for a 10.45am start. The route is suitable for adults and capable walkers.
Windy Gap Car Park, Abinger Road, Dorking, RH5 6LX: A steep ascent to the tower that is expected to take around 40 minutes to complete.
Landslip Car Park, Abinger Road, Dorking, RH5 6HG: A short, steep climb to the top of the hill that should take around 45 minutes.
Rhodedenron Wood Car Park, Dorking, RH5 6LU: A longer route from Leith Hill Place's car park with some steep sections.
The Facebook event details are here.
---